Welcome to First Congregational
United Church of Christ, Eagle River, WI!
"Empowered by the Holy Spirit
and with the help of God,
we open our doors and hearts to all,
in service and love as modeled by Jesus Christ."
Join us for Worship Sundays at 7:30 AM or 9:30 AM with masks and spaced seating. If you prefer to worship online we are recording the service and uploading it to YouTube by Noon on Sunday. You can find the service on our YouTube Channel or Facebook page. You can also subscribe to our weekly email to receive a PDF of the service and other weekly announcements.
First Congregational UCC is currently in an interim period and is seeking a new pastor. In order to support the calling and discernment of future pastoral leadership, the Search Committee has developed a Local Church Profile. The Local Church Profile provides guidance through congregational data and stories for the reliable discernment of a search committee and the beginning of a new pastorate.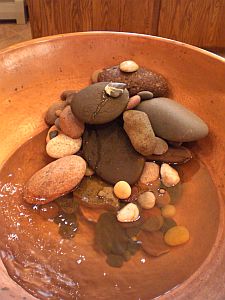 The "Living Water" of the Baptismal Font –
through baptism, we come to Christ,
who is the Living Water, and enter Christ's Church.
We are located at the corner of First and Division Streets in Eagle River, Wisconsin…
During the school year, there are Faith Formation Classes for children from Nursery – 8th grade. It's FUN – come and join us!! Please call the office for further info.
From young to old, there is a place for you in this faith community…..