FROM THE WISCONSIN CONFERENCE OF THE UNITED CHURCH OF CHRIST

Post from Conference Minister Franz Rigert

Despite yesterday's Presidential proclamation declaring churches an essential service and ordering
Governors to allow for immediate re-opening, the scientific data and facts on the ground here in Wisconsin do not support this. New Covid-19 cases are still on the rise and we are bracing for potentially devastating health consequences following a wide re-entry to public life with no government mandated phasing requirements and little guidance in place.

In consultation with the Wisconsin Council of Churches and our Jewish and Muslim Interfaith partners, we continue to urge UCC congregations to follow the Badger Bounce Back Plan.  Please be patient and prudent, for your sake and for the sake of your beloved faith community. I urge all of our congregations to resist worshiping in person until it is safer. Churches are particularly vulnerable to severe cases of the Coronavirus because we have a large percentage of high risk people.

Friends, the time will come when we we can gradually re-engage in person. God's highest calling is that we love our neighbors even as we love our ourselves. This necessary social distancing is an act of love and a commitment to our faith.

FROM BARBARA HELMICK, Church Council President

All,
As much as we all want to return to having in-person church services, we don't want to do it in a way that compromises the health and safety of our congregation. We have a small ad hoc committee that is reviewing reopening recommendations and checklists from a variety of sources, including the Wisconsin Conference of the UCC and Church Mutual (our insurance company), as well as member suggestions. This is NOT in response to the president's comments yesterday. We are simply taking steps now that will aid us when the Council and Pastor feel it is safe to reopen. Watch for more information as there becomes more to share.

Be safe. Be well. Remember, YOU are the church!

Welcome to First Congregational -
United Church of Christ - Eagle River, WI!
Our Mission Statement:
"Empowered by the Holy Spirit
and with the help of God,
we open our doors and hearts to all,
in service and love as modeled by Jesus Christ."
We are located at the corner of First and Division Streets in Eagle River, Wisconsin...
We hold two worship services each Sunday morning at 7:30 am and 10:00 am except for....
***UNITY SUNDAY***
Unity Sunday Worship is held on the LAST Sunday of each month with one service only at 9:00 am followed by brunch
During the school year, there are Faith Formation Classes for children from Nursery - 8th grade. It's FUN - come and join us!! Please see the Christian Education pages for more info.
From young to old, there is a place for you in this faith community.....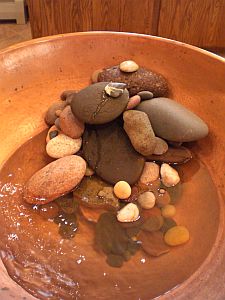 The "Living Water" of the Baptismal Font -
through baptism, we come to Christ, who is the Living Water, and enter Christ's Church.
SaveSave
SaveSave
SaveSave
SaveSave
SaveSave
SaveSave
SaveSave
SaveSave
SaveSave
SaveSave
SaveSave
SaveSave