All:
A reminder: Starting tomorrow, Sunday, Aug. 23, the Rev. Topher Mehlhoff of First Congregational United Church of Christ in Rhinelander will be providing virtual services for our congregation until we are able to hire an interim or settled pastor.
Rev. Mehlhoff's services will be available live at 9 a.m. Sundays at https://www.facebook.com/UCCrhinelander/ 
If you are unable to view a sermon live, you can view it later at the same link.
You may also read Rev. Mehlhoff's sermons by accessing them on his webpage:   https://topherbepreachin.com/   
A huge THANK YOU to the Rev. Mehlhoff and the Rhinelander church for their assistance during our time without a pastor.
THANK YOU also to Lori Hunter, our church music director, for her offering of a mid-week "Scripture in Song" message to enhance our worship experience. You should have received an email and link to "Scripture in Song" on Friday. 
Blessings.
Barbara Helmick
Church Council president

Welcome to First Congregational -
United Church of Christ - Eagle River, WI!
Our Mission Statement:
"Empowered by the Holy Spirit
and with the help of God,
we open our doors and hearts to all,
in service and love as modeled by Jesus Christ."
We are located at the corner of First and Division Streets in Eagle River, Wisconsin...
We hold two worship services each Sunday morning at 7:30 am and 10:00 am except for....
***UNITY SUNDAY***
Unity Sunday Worship is held on the LAST Sunday of each month with one service only at 9:00 am followed by brunch
During the school year, there are Faith Formation Classes for children from Nursery - 8th grade.  It's FUN - come and join us!!  Please see the Christian Education pages for more info.
From young to old, there is a place for you in this faith community.....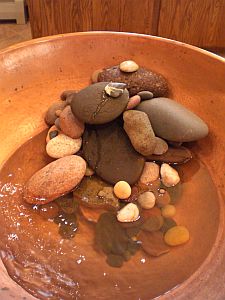 The "Living Water" of the Baptismal Font -
through baptism, we come to Christ, who is the Living Water, and enter Christ's Church.
SaveSave
SaveSave
SaveSave
SaveSave
SaveSave
SaveSave
SaveSave
SaveSave
SaveSave
SaveSave
SaveSave
SaveSave